One of the main benefits of preventative tree pruning is it helps eliminate potential safety hazards. This is crucial for winter weather since wind, snow, and ice can easily find weak spots in trees and break them. Sometimes winter-damaged trees can be pruned for restoration, but they could be past saving and need removal. Preventive pruning helps strengthen your trees and ensures they can handle heavy snow, ice, and wind.
What Causes Trees to Fail?
Trees can have several issues that could cause them to "fail" or become damaged. These issues can often be the cause of winter damage. When deciding if it's time to prune your trees, you should evaluate them and look for these problems.
Rubbing or crossing branches
Dead, dying, or broken branches
Uneven space between branches
Weak branch unions (shaped like a "V" instead of a "U")
Decayed wood
Root problems
Damage caused by animals like squirrels
Damage from past storms
You'll need to take care of these issues once you spot them. Otherwise, you risk further damage to your trees when the snow settles in. Since snow and ice can weigh heavily on branches, weak branches may not be able to support the pressure and will break off as a result. If you're unsure about the state of your trees after your evaluation, it doesn't hurt to call a professional. Professional arborists can conduct a thorough inspection of your trees, note any vulnerabilities, and provide you with solutions. BEFORE: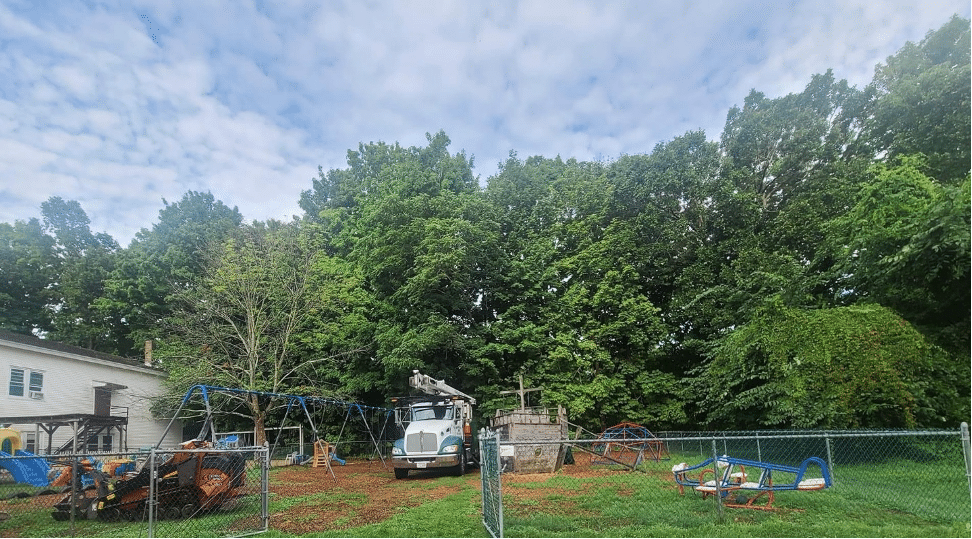 AFTER: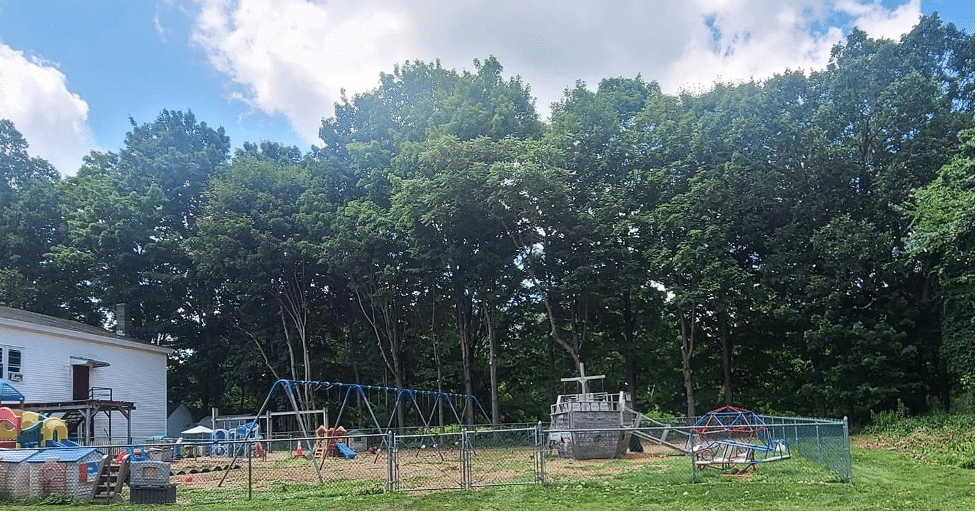 How Can You Prevent Tree Damage During the Winter?
Preventive maintenance pruning is key to protecting your trees during winter storms. A professional arborist will spot the weak points and carefully prune the tree to make it stronger. There are several different pruning methods for preventative maintenance:
Standard pruning: A standard prune involves removing deadwood or areas of the tree that have died, leading to brittle branches and no growth.
Crown reductions: Crown reductions remove heavy weight from the crown of the tree. Removing heavy limbs can make trees safer since they are less likely to fall on a yard or material property.
Reducing pruning: Overextended limbs can weaken the strength of your tree, and reducing the limbs can help alleviate the weight.
Structural pruning: Structural pruning is used to increase the tree's stability and ensure the proper growth of young trees.
Clearance pruning: Tree limbs growing too close to structures can cause damage to buildings and overhead wires. Clearance pruning stops limbs from interfering with structures.
Cables: Sometimes your trees need a little assistance to stay together. Cables can be installed to help support weak branch unions or structures.
Preventive pruning works to
prevent storm damage
to your trees. You may find that your pruned trees can withstand winter weather better than in an unpruned state. Preventive maintenance ensures you can continue to enjoy your trees' shade, fruit, and aesthetics for years to come.
Professional Tree Pruning Company in Massachusetts
Tree pruning
may seem like an optional investment, but it pays off in the long run. The alternative is to never prune trees and then be forced to remove them at some point. Unpruned trees also raise your risk of storm damage, which could impact your home and be expensive to clean up.For all of your tree service needs, consider Marquis Tree. Our professional arborists take pride in their work caring for your trees. Give us a call at 781-860-9618 or fill out our
online form
to get a free estimate.